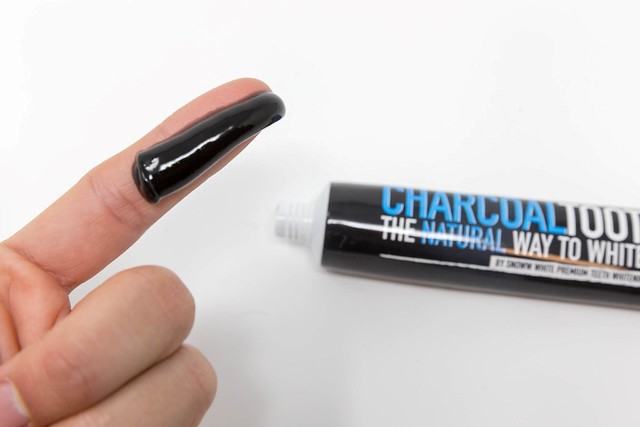 If you've spent any time on social media services like Facebook or Instagram, you may have seen an ad promoting the magic of charcoal toothpaste. The toothpaste is supposedly able to turn the teeth a couple of shades whiter. The toothpaste is so popular, it's being used in countries throughout the world. Is it truly able to work as effectively as advertised?
Maybe not.
A British Dental Journal (BDJ) study found that the whitening claims of charcoal toothpaste may not be living up to the hype and may carry health risks in addition to potentially damaging teeth. According to the BDJ study, the amount of evidence showing genuine tooth whitening benefits was "insufficient". It was also found to possibly be abrasive to the teeth, causing wear or tooth surface loss.
Besides the possible negative effects of the charcoal toothpaste, the BDJ study also suggests that the particles from the toothpaste may become lodged around the gums, causing a black lining.
To reduce the chances of causing damage to your teeth, you may be better off sticking to something tried and true such as a proven, fluoride-free toothpaste.
To read more about the study, please visit https://10daily.com.au/news/a190603yilph/charcoal-toothpaste-wont-whiten-your-teeth-and-could-actually-harm-them-study-finds-20190603.
This update is by Assure a Smile, the longest-tenured holistic dental practice in Miami. Our top priority is to provide patients with all-encompassing oral health care that safely improves oral health and wellness. By helping patients look and feel their best through a holistic dentistry approach, we strive to empower patients to make informed lifestyle choices that result in strong teeth, healthy gums, beautiful smiles, and optimum vitality. For more information on holistic dental care or to schedule an appointment with a holistic dentist, please visit https://www.assureasmile.com or call 305-274-0047