iTero Scanner
The iTero Scanner is one of the most exciting achievements in dentistry to date. This device is capable of mapping your mouth to help dental specialists treat you more effectively. The procedure is comfortable, reliable, safe, and accurate. Assure a Smile is proud to offer iTero as a convenient and better alternative to traditional impressions. The procedure is very popular among our patients and only takes about 5 minutes!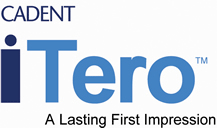 iTero Scanner in Miami, FL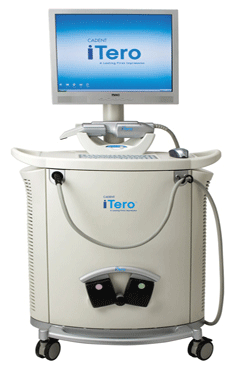 We are pleased to announce the arrival of the iTero Scanner digital dental impressions technology in South Florida! iTero technology enables our dental team to create a digital map of your entire mouth with incredible precision and accuracy. This digital map is then used to plan the creation of crowns, bridges, surface in-lays, and dental implants. Because the plans are drawn from high resolution digital imagery, the end result looks natural, lasts longer, and feels more comfortable than restoration procedures performed with traditional plaster impressions.
The entire process is fast, convenient, and pain-free. Here's how it works:
During your checkup, your hygienist will use the iTero Scanner to digitally photograph your entire mouth.
iTero software collects the images and seamlessly pieces them together.
Using the images, a digital map of your entire oral anatomy, including the teeth, gums, tongue, and surrounding soft tissues.
Your personalized digital map is used to plan future procedures, ranging from crowns to brides and Invisalign invisible braces.
Digital Dental Impressions: No More Goop!
In the past, taking impressions of the oral cavity was often a nuisance as it was both time consuming and uncomfortable. Traditionally, large metal trays were used with liquid plaster against the upper and lower jar. Patients were often concerned with the danger of gagging or swallowing the excess plaster "goop."
The iTero Scanner significantly alleviates these concerns. Our patients do not have to endure any further discomfort or anxiety while we take their impression. Now, the entire activity is conducted digitally, eliminating the need for liquid plaster. Patients are encouraged to view their images as they are taken on our in-office computer display. The technology is much more convenient than the old method, and it has been found to be even more accurate than using liquid plaster.
What is the meaning of "iTero?"
iTero is Latin in origin and it means "to repeat." The proprietors of the device, Align Technology Corporation, coined the name to symbolize the technology's ability to replicate oral anatomy with precision. Using advanced digital imaging technology, we can evaluate both your teeth and gum tissues of your mouth. Additionally, this is a safe procedure! The iTero Scanner does not emit any radioactive waves whatsoever as it uses visible light to capture the images.
How can I get started with iTero today?
At Assure a Smile, we are always looking for ways to improve our patients' experience within the office. You will find the iTero Scanner to be a much more comfortable experience, unlike any other impression you've ever had. Not only that, but the procedure is significantly more precise. The best part: the scan only takes an easy 5 minutes! If you would like to learn more about iTero, please give us a call today at (305) 274-0047 or click here to contact us.