Perio Protect®
Perio Protect® is the easiest and most effective way to treat periodontal disease, or gum disease. Early diagnosis and treatment of gum disease is critical, as a growing body of research illustrates that gum disease is a contributing factor to other serious health conditions.
Fortunately, gum disease is treatable. Using Perio Protect, Miami families can restore the health and vitality of their gums in just a few minutes each day. Comfortable and minimally invasive, Perio Protect is an affordable and convenient way to improve holistic health and significantly reduce your chance of developing cardiovascular disease later in life.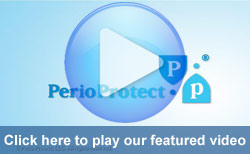 How Does Perio Protect® Work?
The primary objective of Perio Protect treatment is to effectively manage biofilms, or the communities of oral bacteria that cause infection and decay. Oral bacteria are known to grow along the gum line, specifically within the pockets and spaces that naturally occur between teeth and gums. Perio Protect is designed to zero-in on communities of oral bacteria, delivering a steady supply of unique oxidizing agents that kills bacteria and nurtures the gums. Here's how it works:
First, impressions are taken to create Perio Protect trays.
Patients are then prescribed a special solution of oxidizing and oxygenating agents that is to be used in conjunction with the Perio Protect trays.
Next, a manual debriding procedure is conducted in the office. This procedure gently removes biofilm from the periodontal pocket surrounding the teeth.
Following manual debridement, patients are instructed on how line the Perio Protect solution along the perimeter of the trays so they can be worn for a prescribed period of time at home.
Depending on your case, you will be instructed on how often to wear your Perio Protect trays at home.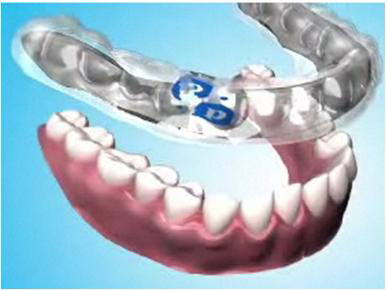 Facts on Perio Protect®
Perio Protect is an FDA-approved product that helps eliminate periodontal disease (gum disease and others). However, to truly cure gum disease, you need to take care of your gums and teeth properly on a routine basis. If do not take serious steps towards healthy oral hygiene, you will have to repeat this treatment in the future. At Assure a Smile dentistry, holistic dentist Dr. Ted Herrmann and his staff will educate you on proper gum care so that if you follow our instructions you will only need this treatment once.
Proactively Control Periodontal Disease
It is very important to protect yourself against periodontal disease. The symptoms of gum disease are often so mild that most people don't even realize they are suffering until they reach the dental chair. However, periodontal and gum disease can lead to cavities, root canals, and even heart disease. These procedures can be very costly and time consuming. We advise if you have gum disease to take care of it immediately by giving us a call.
Learn More About Perio Protect in Miami
Since first arriving at Assure A Smile, Perio Protect has helped countless patients reverse and alleviate gum disease. Learn more about this effective, minimally invasive gum disease treatment by contacting us online or calling to schedule an appointment at 305-274-0047.