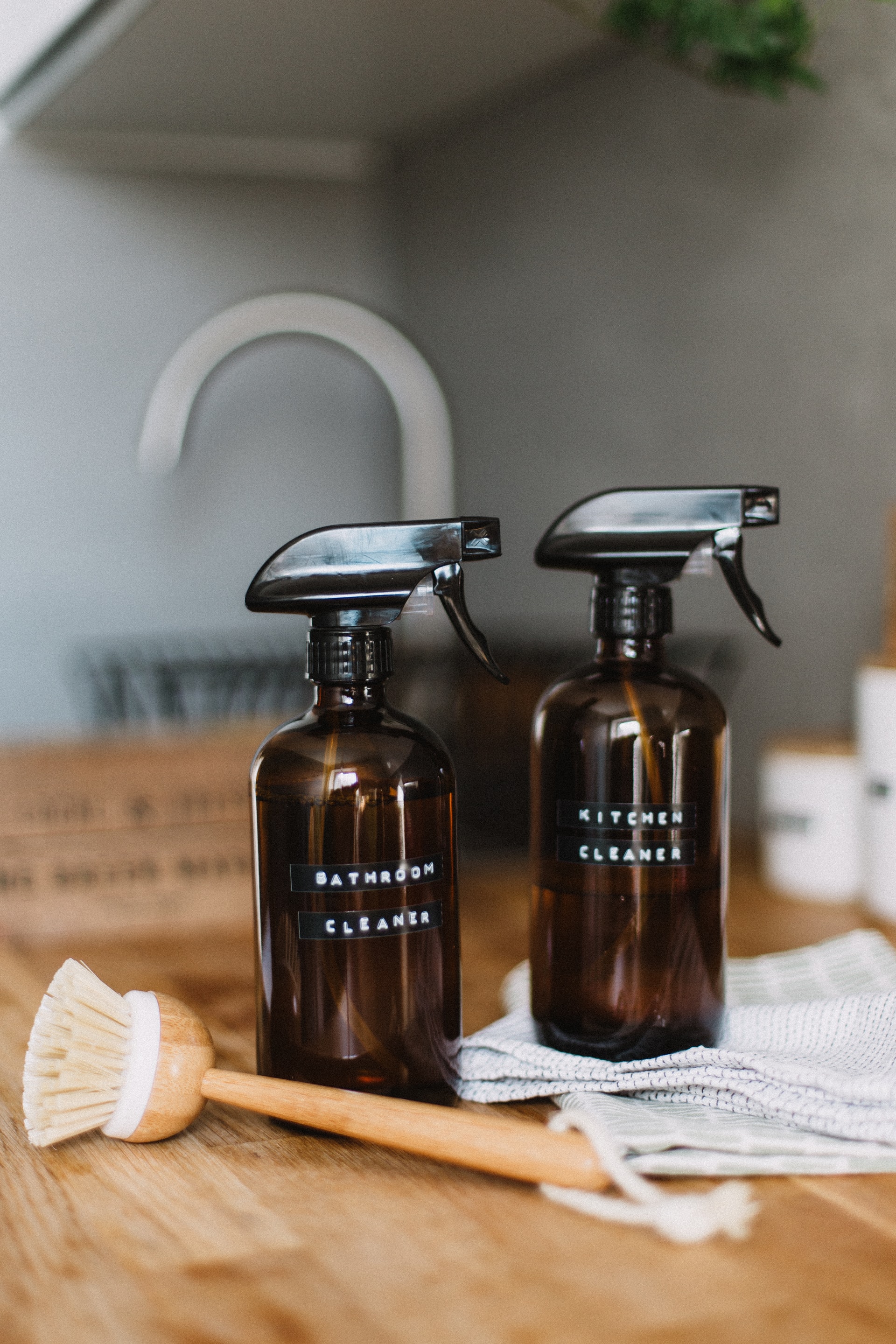 Spring officially begins on March 20 here in the Northern Hemisphere, and this may be the time you decide to do some organizing and cleaning. Let's explore some natural solutions you may wish to look into to help you spruce up and start fresh.
With their natural ingredients, vinegar and baking soda are excellent at cleaning and there is almost nothing they cannot clean disinfect. Since they are mainly used for things like the preparation of food, it's quite possible you already have them in your home. If not, just pick up at the grocery supermarket a bottle of organic white distilled vinegar and organic baking soda, preferably in a glass jar you can refill multiple times.
Windows, showers, mirrors, countertops are a few of the many places all-purpose vinegar cleaner works well. Half a cup of white distilled vinegar, half a cup of water, and at least ten drops or so of essential oil are the ingredients necessary for a homemade solution. A powder cleanser consisting of baking soda and water is another powerful solution for sinks or kitchen appliances such as your oven.
This update is by Assure a Smile, the longest-tenured holistic dental practice in Miami. Spearheaded by Dr. Theodore "Ted" Herrmann, our top priority is to provide patients with all-encompassing oral health care that safely improves oral health and wellness. By helping patients look and feel their best through a holistic dentistry approach, we strive to empower patients to make informed lifestyle choices that result in strong teeth, healthy gums, beautiful smiles, and optimum vitality. For more information on holistic dentistry Miami or to schedule an appointment with a Miami dentist, please visit https://www.assureasmile.com or call 305-274-0047.