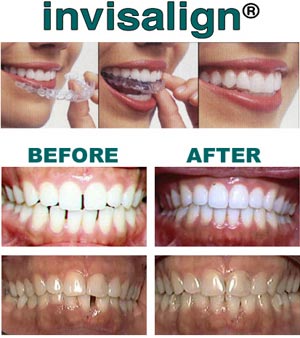 Only a few days remain to save big and create an even prettier smile with the help of holistic dentistry. At Assure a Smile, we are still offering $1,000 off of Invisalign but time is running out!
Invisalign is among the most innovative and popular choices for patients who wish to further perfect their natural beauty with a prettier smile. As its name implies, Invisalign allows you to straighten your teeth using a clear solution that no one will know you're even wearing unless you tell them. It is comfortable to wear and you can upgrade your smile while boosting your confidence.
You won't find any wires or metal in Invisalign. It consists of transparent, removable aligners that will straighten the teeth as time goes by. Unlike traditional braces which remain permanently in the mouth until they are eventually removed, Invisalign also offers the flexibility of being able to remove as needed.
If you have any questions about Invisalign, we'll be happy to answer them.
This update is by Assure a Smile, the longest-tenured holistic dental practice in Miami. Our top priority is to provide patients with all-encompassing oral health care that safely improves oral health and wellness. By helping patients look and feel their best through a holistic dentistry approach, we strive to empower patients to make informed lifestyle choices that result in strong teeth, healthy gums, beautiful smiles, and optimum vitality. For more information on holistic dental care or to schedule an appointment with a holistic dentist or Invisalign dentist, please visit https://www.assureasmile.com or call 305-274-0047.