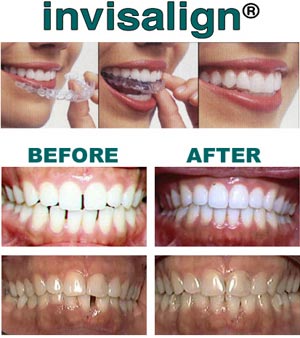 If you've thought about getting your smile perfected with some holistic dentist assistance, you'll definitely want to drop by Assure a Smile this month. During the month of July, we're offering $1,000 off of Invisalign!
Here in the Magic City of Miami, Invisalign is among the most popular choices for patients who are seeking a straighter smile that enhances their already natural beauty. True to its name, Invisalign is clear, comfortable, and it offers plenty of convenience. Our patients are huge fans of these invisible braces because they are discreet only you and unless you share it with someone, no one will know you're wearing them! With Invisalign, you can create the smile of your dreams with style and an even greater level of confidence.
Invisalign doesn't use any metal nor does it use any wires, instead relying on a series of transparent, removable aligners that gradually result in straighter teeth over time. Invisalign dentist also allows the flexibility of being able to remove them instead of relying on non-removable braces.
This update is by Assure a Smile, the longest-tenured holistic dental practice in Miami. Our top priority is to provide patients with all-encompassing oral health care that safely improves oral health and wellness. By helping patients look and feel their best through a holistic dentistry approach, we strive to empower patients to make informed lifestyle choices that result in strong teeth, healthy gums, beautiful smiles, and optimum vitality. For more information on holistic dental care or to schedule an appointment with a holistic dentist, please visit https://www.assureasmile.com or call 305-274-0047.