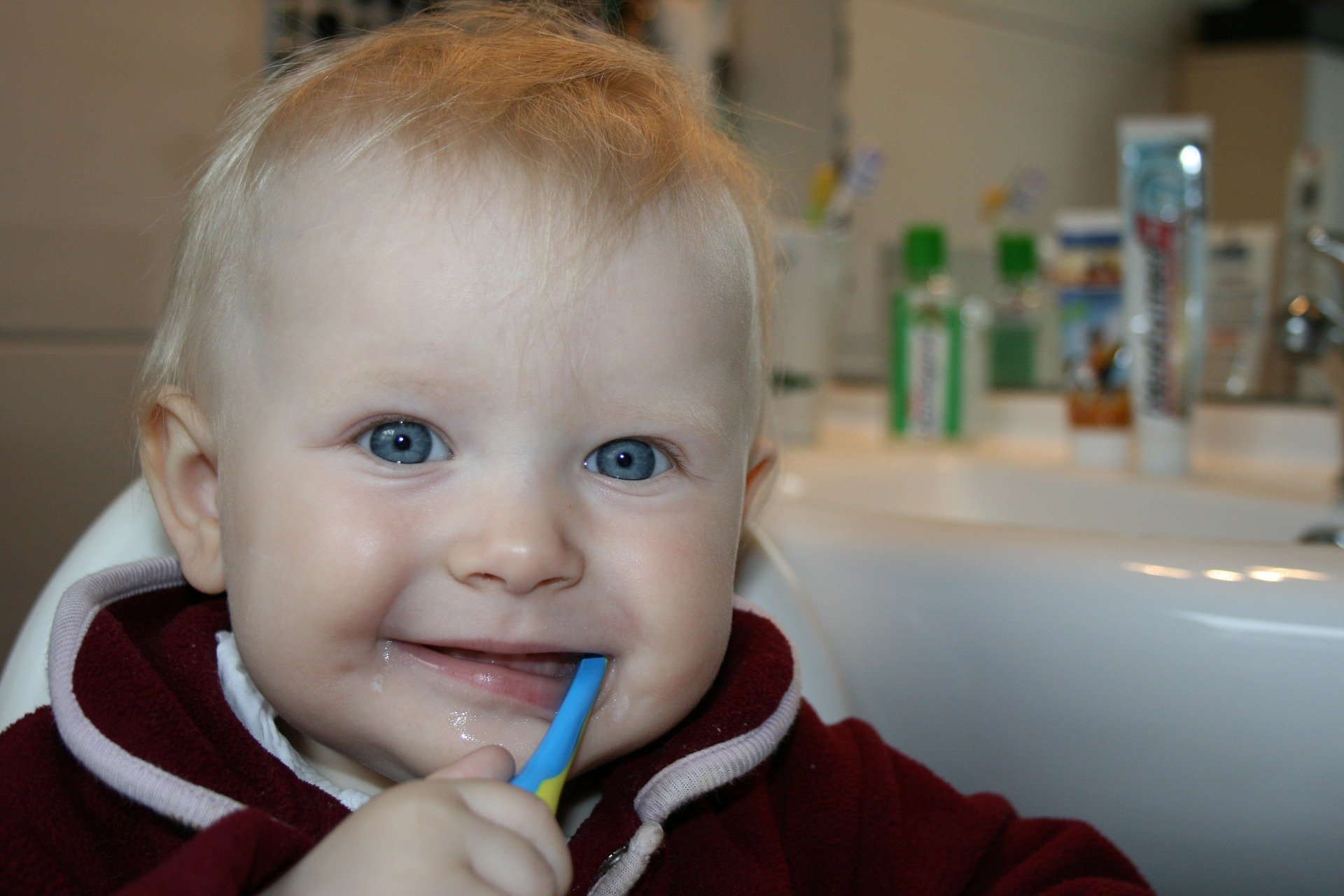 Parents are increasingly bringing their toddlers to the children once they have their teeth to examine them for any oral conditions or potential tooth decay. This process also encourages toddlers to become acquainted and comfortable with a dental clinic, helping to reduce any anxious feelings, or becoming fearful of the dentist. Bi-annual check-up supports healthy dental practices. A couple of months down the road, once parents know their child has a dental appointment, they are more likely to adhere to a regular dental schedule.
Parents may wish to consider setting up an appointment for their child by their first birthday. Instilling good habits from a very early age means the child will have a solid foundation of how important it is to take care of their teeth. With support from an adult at age 2 or 3, children can start brushing their teeth, but they will not be able to do it themselves until they are around 6.
Speaking of tooth care, be careful with feeding children bottles with sugary drinks in them as this can cause the liquid to cling to the teeth and increase the chances of bacteria development, thereby also boosting the chances of tooth decay.
This update is by Assure a Smile, the longest-tenured holistic dental practice in Miami. Spearheaded by Dr. Theodore "Ted" Herrmann, our top priority is to provide patients with all-encompassing oral health care that safely improves oral health and wellness. By helping patients look and feel their best through a holistic dentistry approach, we strive to empower patients to make informed lifestyle choices that result in strong teeth, healthy gums, beautiful smiles, and optimum vitality. For more information on holistic dental care, CEREC technology, or to schedule an appointment with a holistic dentist, please visit https://www.assureasmile.com or call 305-274-0047.