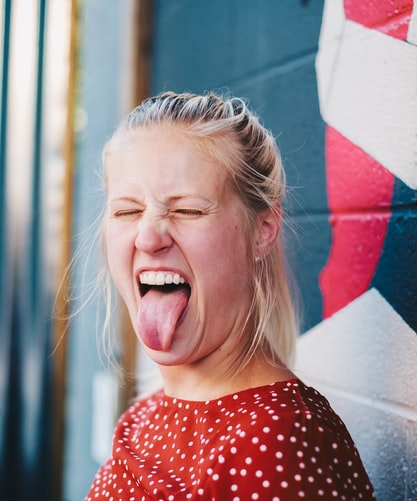 Brushing your teeth is key to maintaining good oral health. Cleaning your teeth daily, and using products such as dental floss and mouthwash to end your routine may feel like it is enough to keep bacteria away. But what about your tongue?
Cleaning your tongue as part of your daily routine is important to remove bacteria, dead skin cells, and any debris left from food and even some toxins.
Failing to clean your tongue can lead to halitosis and other health complications. Halitosis is bad breath caused by bacterial build up on the tongue.
Believe it or not, when bacteria begin to form on the tongue it can also cause one to lose their sense of taste, or alter the way foods taste.
Other related complications as a result of not cleaning one's tongue include gum disease. Bacteria can spread to the gums and cause swollen, bleeding, and red gums leading to gingivitis.
In more severe cases, when failing to maintain your tongue clean, there is potential for tooth decay and tooth loss.
Make sure to consult with your dentist about which products or tools are best suited for you to clean your tongue. It's best to always use a dentist-recommended product to incorporate into your routine, suggestions may be provided based on your age, and previous oral conditions.
This update is by Assure a Smile, the longest-tenured holistic dental practice in Miami. Spearheaded by Dr. Theodore "Ted" Herrmann, our top priority is to provide patients with all-encompassing oral health care that safely improves oral health and wellness. By helping patients look and feel their best through a holistic dentistry approach, we strive to empower patients to make informed lifestyle choices that result in strong teeth, healthy gums, beautiful smiles, and optimum vitality. For more information on holistic dental care or to schedule an appointment with a holistic dentist, please visit https://www.assureasmile.com or call 305-709-0142.