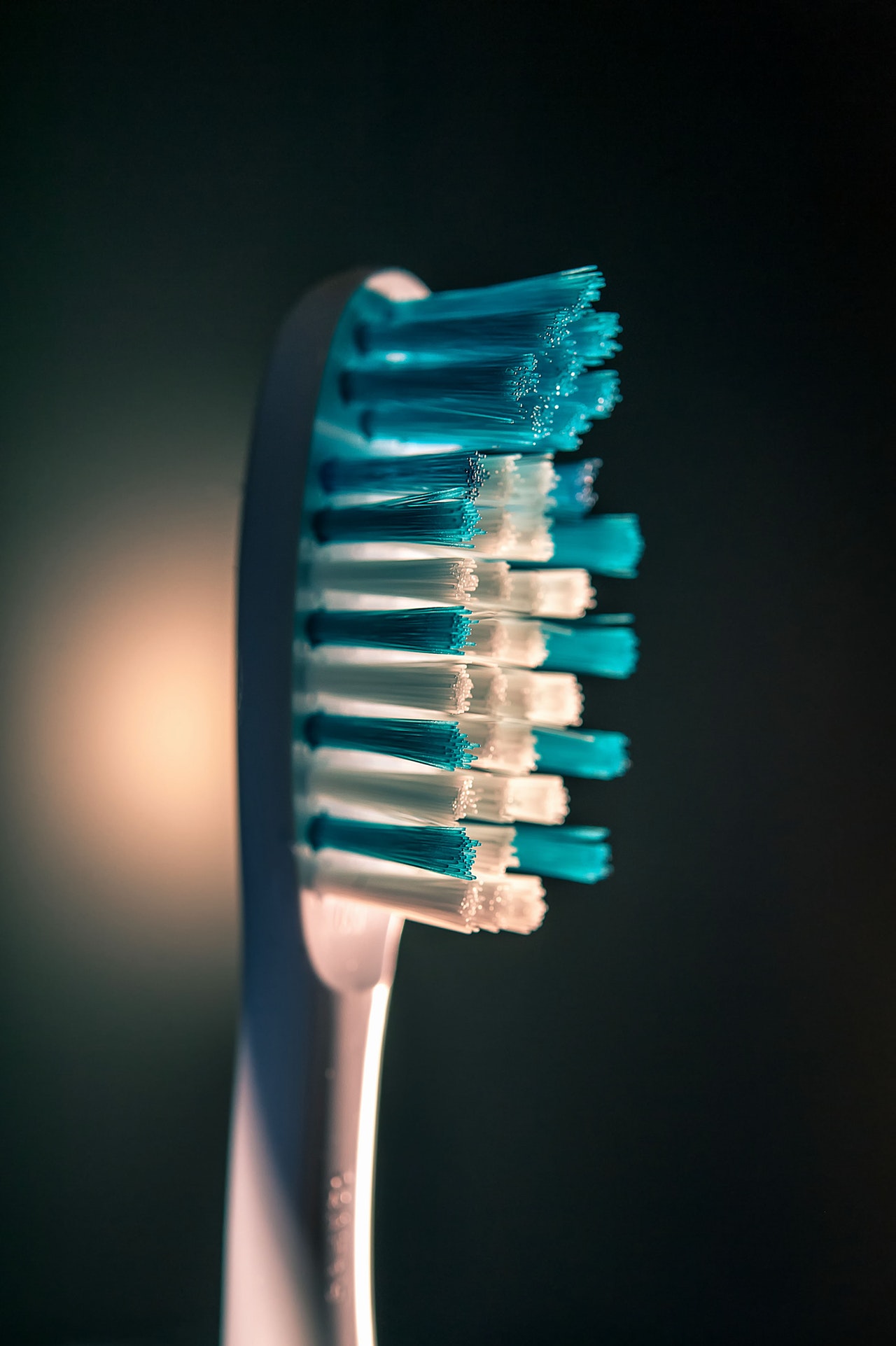 The teeth and gums play important roles in breaking down the food to digest slowly, but they're also responsible for maintaining the bone structure of the jaw. The health of your teeth and gums can be a solid indicator of your overall health, and taking care of them is vital. This means that when you're brushing, it's important to avoid common mistakes that may be negatively affecting the teeth and sensitive gums.
A common mistake is brushing too hard. While this may be done to get rid of pesky plaque, applying too much pressure will only damage the irreplaceable enamel layer of the teeth. Always brush at an angle of about 45 degrees between the gum line and the tooth, moving in a back and forth motion using short strokes. Remember to stay away from hard bristles and to brush for at least two minutes.
How are you storing your brush? If you're keeping it in an enclosed container after brushing, it may be accumulating a host of bacteria. Always store it upright in an open space so it can dry properly. On that note, don't forget to replace it at least every three to four months or sooner if you've noticed the bristles have worn down.
This update is by Assure a Smile, the longest-tenured holistic dental practice in Miami. Our top priority is to provide patients with all-encompassing oral health care that safely improves oral health and wellness. By helping patients look and feel their best through a holistic dentistry approach, we strive to empower patients to make informed lifestyle choices that result in strong teeth, healthy gums, beautiful smiles, and optimum vitality. For more information on holistic dental care, CEREC technology, or to schedule an appointment with a holistic dentist, please visit https://www.assureasmile.com or call 305-274-0047.