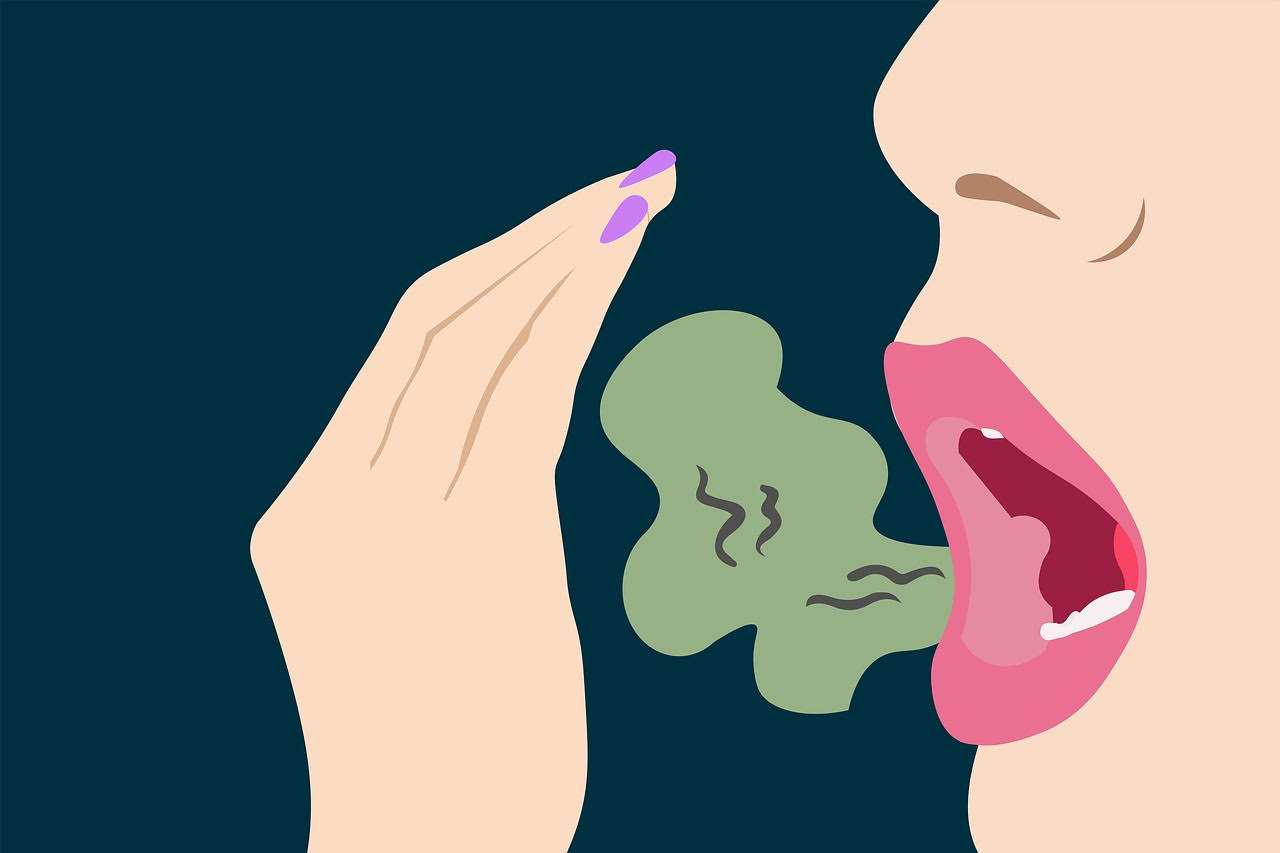 Poor brushing habits have long been known as a major contributor to having bad breath. As tiny particles become lodged in between the teeth, a lack of proper flossing can still cause bad breath even if you do brush regularly. The food you consume may also contribute to the unpleasant mouth aroma, even if you do brush.
Most of us are aware that foods like garlic and onions or health issues such as ketoacidosis (often caused by fasting or a diet low in carbs), diabetes, and gum disease may cause bad breath. However, several foods, once they go through the digestive process may result in the production of an unpleasant odor by boosting the population and activity of mouth bacteria. Think of foods such as drinks high in sugar, candy, alcohol, and caffeinated beverages like coffee.
Sweets and candy are common culprits in bad breath and mouth issues like cavities, but even those intended to freshen breath like mint gum may have an adverse effect if consumed often. Even though the fresh flavor is intended to help freshen the breath, the effects of the sugar are still happening.
This update is by Assure a Smile, the longest-tenured holistic dental practice in Miami. Our top priority is to provide patients with all-encompassing oral health care that safely improves oral health and wellness. By helping patients look and feel their best through a holistic dentistry approach, we strive to empower patients to make informed lifestyle choices that result in strong teeth, healthy gums, beautiful smiles, and optimum vitality. For more information on holistic dental care or to schedule an appointment with a holistic dentist, please visit https://www.assureasmile.com or call 305-274-0047.